Benetech's Plant Professionals® (P2) help clients integrate best-in-class standards to improve performance and ensure workplace safety. This team of "BEEN THERE, DONE THAT" individuals offers independent, third-party assessments and professional services as a tool for material handling managers to operate safely, reduce risk, and maintain an increased level of efficiency. Our range of service offerings leverages the real-life material handling operations knowledge and experience of a team of industry experts, including former Plant Managers, O&M Superintendents, Fuel Yard Personnel, and Safety Directors.
Benetech P2's staff has over 880 collective years of material handling manager and operating personnel experience people who sat in your chair. So we understand the complex challenges you face. We not only know how they impact your organization but appreciate their impact on the power supply chain. And we use that knowledge to guide everything we do.
Expertise and integrity set our people apart. Our job is to help you find straightforward solutions that drive lower O&M costs and build synergy to deliver your company towards an acceptable risk profile. We combine strategy with expertise and technology, implementing plans to achieve your strategic goals. You'll find we're candid about your challenges and committed to delivering exactly what we promise.
Plant Professionals provides assessment and operations support customized to meet the specific needs of each customer. P2 areas of expertise include:
OSHA Combustible Dust NEP Compliance
Safety Enhancement Programs
Governmental Regulations Knowledge
Plant Life Cycle
LCV Sub-Bituminous (PRB) Coal Handling
Fuel Flexibility
Blending Solutions
Fuel Conversions
Risk Assessment
Asset Preservation
Dust Management
Workforce Culture Management
Resource Allocation
Environmental Compliance
Operation Cost Reduction
Benchmarking
Training
Compliance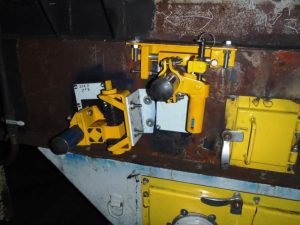 We understand many plants don't have the time, manpower, or expertise to put a plan and process to ensure compliance and freedom from fines. This is why P2 developed SAFE+. This comprehensive program is designed to make compliance a worry-free operation.
Using the SAFE+ Process, our highly skilled Compliance Assessment Teams will partner with you to:
SURVEY YOUR OPERATION, identify areas for improvement, assess your "immediate risks," and develop a roadmap to compliance
APPLY SOLUTIONS for a turnkey execution plan that you can deploy immediately
FORMAT COMPLIANCE documentation—then keep it current with periodic checks and updates
EMPOWER YOUR STAFF with training on maintaining proper conditions and meeting safety standards
We'll take care of all your compliance needs by partnering with you on: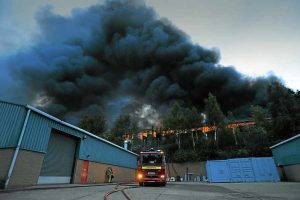 Housekeeping and Training Programs
Plant Documentation of fire, incident, and completed training history
Ignition Control Programs:

Hot work permit policies
Hazardous classifications and electrical enclosures
Ground and bond ductwork

Explosion venting calculations
Combustible dust warning signs
Safety manuals and records
Dust Collection and Duct Design
Reduced Risk
Benetech's Plant Professionals deliver proven solutions that reduce O&M costs and lower risk profiles. We identify and quantify risks with programs that deliver sustainable mitigation results.
Leveraging an impressive 880 combined years of operational, engineering, and technical expertise make our risk reduction process best-in-class.
Using our Safe + Process, our risk reduction procedures include:
Risk assessment of your operational and maintenance processes, with complete documentation that identifies each process step
Working with your staff to identify and prioritize hazard spots
Exposing areas that are lacking in risk controls
Training staff and implementing "best-in-class" processes
P2 can develop and maintain risk profiles on a more strategic level to keep your operation safe and up-to-date with current compliance mandates.
Intimate experience and knowledge with the following technologies and their integration within a plant.
Transfer systems
Washdown systems
Dust reduction/suppression programs
Dust collection
Fire protection
Personnel culture changes through training and education
Documentation and procedure generation