Dust Control & Dust Suppression: Flexible, Customized, Complete
☑ 
Helps ensure governmental compliance
☑ 
Creates a safer workplace
☑ 
Reduces the risk of fire and explosions
When you're looking to control fugitive dust, you need a precisely engineered and properly applied chemical solution–injection system that reduces and even eliminates the dust. Benetech specializes in dust suppression for bulk material handlers throughout the world.
Our proven solutions integrate into your system to achieve your main objectives:
Reduce the risk of fire and explosions
When suspended in the air in certain conditions, many types of fugitive dust that escape from a bulk material flow can become combustible. If the dust ignites, it can cause significant harm to people and property.
Decrease Inhalable and Respirable Dust Hazards
Breathing inhalable or respirable dust can threaten personal health. Larger and heavier inhalable dust will often lodge in the nose, throat, or upper respiratory tract. Smaller and finer respirable dust can permeate the lungs and respiratory system.
Satisfy Regulatory Compliance
OSHA, MSHA, and the EPA publish rules and guidelines on the need or requirement to reduce airborne dust. In addition, starting in September 2020, performing a Dust Hazards Analysis (DHA) of how dust hazards are being lessened and managed will be a required safety practice.
Fulfill Environmental Responsibility
Beyond a bulk material handler's concern for employees, an operation is obligated to contribute to local safety by restricting fugitive dust that can travel into the community.
Lessen Maintenance Work and Expense
The build-up of fugitive dust creates extra housekeeping that costs you lost labor and time. It can also cause your conveyor equipment and systems to wear prematurely.
Even More than the Right Chemicals
At Benetech, we know dust control goes beyond using a chemical. It also calls for your program that applies exceptional support and technology methods.
Our engineers specialize in designing, fabricating, and installing custom dust suppression systems. That includes managing hydrophobic materials (those that try to repel water from the surface). Benetech dust suppression lowers the water's surface tension to a value closer to the material being treated, letting the water droplets capture more dust particles.
Benetech's chemical agents also are non-flammable, non-toxic, non-explosive, and biodegradable.
Dust Suppression & Dust Control
Dust Collection
Solutions for Different Areas and Industries
Benetech dust suppression allows you to reduce and control fugitive dust throughout your facility:
Stockpiles
Transloading hoppers
Haul roads
Stackouts
Transfer points
Rail and truck dumps
Pugmills
Ship-loaders
Our chemicals and applications solve challenges for the following industries and materials:
Industries
Aggregates
Biomass
Cement & Concrete
Coal-Fired Power
Fertilizer
Glass
Grain
Kaolin & Clay
Surface and Underground Mining
Ports & Terminals
Pulp & Paper
Refineries
Recycling
Sawmills & Planning Mills
Steel
Materials Treated
Coal
Crushed Stone/Aggregates
Crushed Granite & Limestone
Gold & Copper Ore
Industrial Sand
Iron Ore
Kaolin
Lime & Gypsum
Pet Coke
Potash, Soda, and Borate
Silica Dust
Trona
Wood & Lumber Byproducts
Other Materials
Surface & Underground Mining
Gold
Silver
Copper
Iron Ore
Lead
Zinc
Coal
Total Dust Management
---
Regulatory Compliance
The Occupational Safety and Health Association (OSHA), the Mine Safety and Health Administration (MSHA), and the Environmental Protection Agency (EPA) all publish rules and guidelines concerning the reduction of respirable and combustible dust. Benetech dust management combines products and technologies to help you comply with regulations while maintaining goodwill with personnel and your community.
---
Asset Optimization and Reduced Waste Audits
Optimizing operational assets and processes is integral to planning maintenance strategies—proper optimization reduces unplanned downtime, production losses, and unnecessary overtime expense. Benetech's professional network offers advanced knowledge and capabilities that keep your systems running as efficiently as possible. As a result, you can improve your work environment, productivity, and safety with our team while reducing operating & maintenance costs and risks.
---
Benetech engineers procure and construct your transfer chutes according to your industrial processing system, including the transfer tower, cascade conveyors, and post-crusher load zones. Rather than control dust passively, we implement a cornerless chute design to restrict its formation while increasing material flow.
---
Benetech's MaxZone® Modular Skirtboard and Belt Support System help you achieve properly aligned transfer point chutes and centered loading with components such as inspection doors, internal wearliners, idlers, impact and support beds, and belt guards and cleaners. The result is much greater dust abatement.
If you cannot replace a load zone chute because of budget and time, our MaxZone® Plus system can support your dust control without the need for permits or shutdowns. Just add it to your existing Benetech XN Liner System or retrofit it to another containment system.
---
Benetech Dust Suppression applies chemical-solution injections that reduce and even eliminate dust. It also instills systemic solutions such as managing materials that repel water from their surface. It does this by lowering the water's surface tension to a value closer to the treated material so the water droplets can capture more dust particles. Portable Dust Suppression Systems to reduce and eliminate dust are also available.
---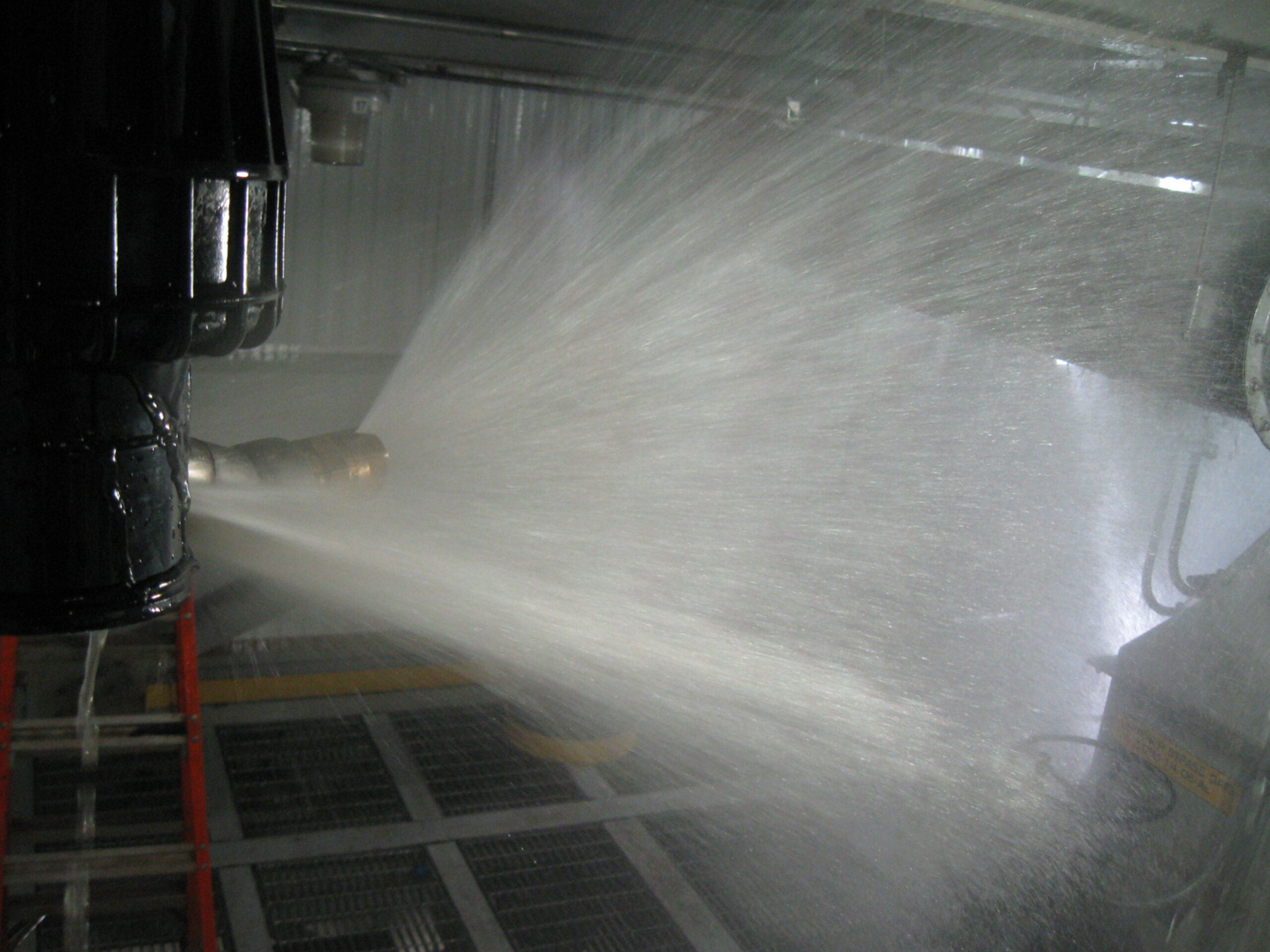 As dust accumulates during production, it becomes airborne and settles in areas high above the floor or hard to see or reach. Hosing them down by hand leads to excessive housekeeping hours and costs. Benetech Washdown Systems help you remove all dust after the material is conveyed. They also minimize water usage and integrate engineered drainage, curbing, and water shielding.
---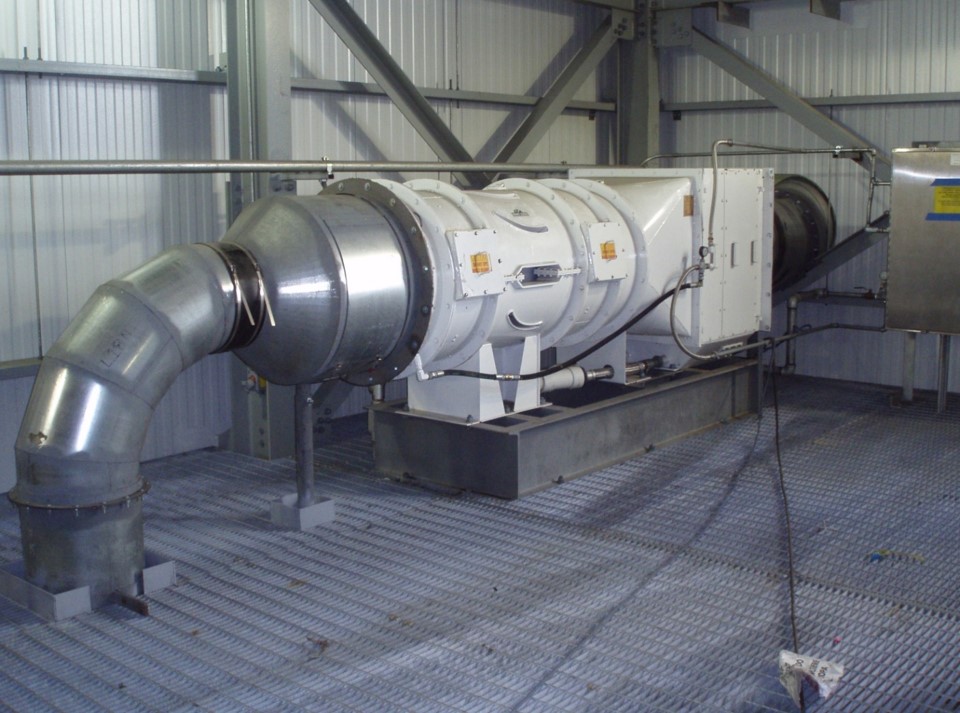 Benetech's wet dust extractor uses energy from a bifurcated fan to encapsulate dust particles into atomized water. This treatment removes 99.7% of dust while eliminating the need for compressed air, belt maintenance, and bag changes. In addition, our Wet Dust Extraction further increases safety by removing the motor from the air stream and preventing bag-house explosions.
---
We understand that Wet Dust Extraction may not always be an option depending on material water solubility and budgetary constraints. Our Dry Dust Collection systems combine advanced technology and custom engineering to offer superior safety, cleaning action, and low-pressure efficiency. With Benetech, you both ensure your current dry dust systems run correctly and revitalize their performance and maintainability.
---
Proper conveyor containment significantly reduces airborne and fugitive dust, preventing product loss and spillage while improving operational safety and efficiency. Easy to install and maintain, Benetech's conveyor components provide your systems with the premium support and containment you need for greater dust control.
---
The following case study illustrates the impact of proper dust suppression on bulk material handling operations.
Dust Suppression in Action: Case Study
A 44 MW biomass power station in California was experiencing excessive fugitive dusting during off-loading of biomass fuel trucks to the boom stackout conveyor. As a result, they added 10-12% moisture (by weight) with water sprays at five locations in the conveying process to control the dust.
Unfortunately, related issues from the extra airborne dust and water usage included reduced power generation heat rate, material degradation during storage, and belt-tracking problems from moisture.
The biomass power station needed a solution, so management consulted Benetech. As a result, we designed and installed a dust suppression system that improved and simplified application to one location (truck dump feeders) at grade. In addition, the new system further lowered the moisture addition to less than 2% by weight.
Since the date of installation, the results have remained consistent from the conveying process to stackout on the pile:
More than 90% reduction of dust levels

No need for a hard-to-maintain spray system

Better access for easier maintenance

Greater heat rate from less moisture addition

Fewer housekeeping issues caused by a material build-up

Defeat Your Dust Starting Today
We know you want your operation to be safer, cleaner, more productive, and more profitable. Therefore, we are ready to support you when you need a dust suppression system for your bulk material handling. Contact us at (630) 844-1300  to speak with a Benetech specialist.